New Pages on TEFL.net
We are constantly adding new pages and resources to TEFL.net for English teachers. We hope you enjoy these recent additions.
What is a Part of Speech? Quiz
Learners can do this quiz online or print it on paper. It covers the What is a Part of Speech? page in the EnglishClub section, focusing on nouns, verbs, adjectives and adverbs.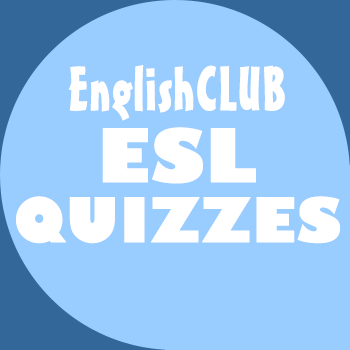 Thai Food Vocabulary Quiz 🤔
Learners can do this quiz online or print it on paper. It tests some of the words covered on the page about Thai Food in our Vocabulary section.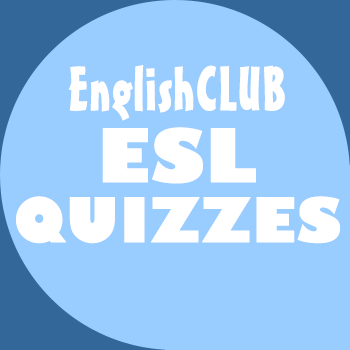 The Science of Hand Washing 🧼
LISTEN & LEARN in easy English: Learn how hand soap works against bacteria and viruses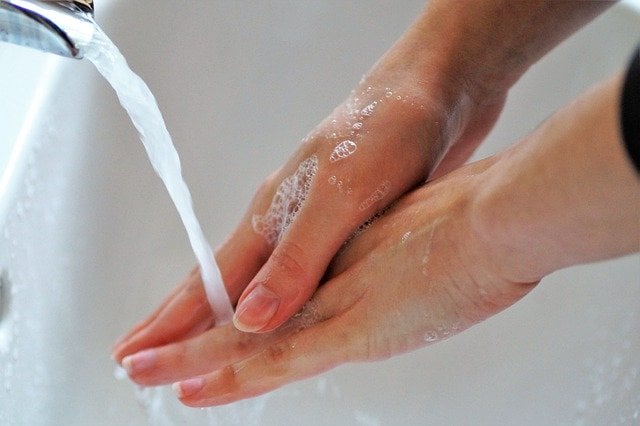 Mexican Food Vocabulary Quiz
You can do this quiz online or print it on paper. It tests some of the words covered on the page about Mexican Food in our Vocabulary section.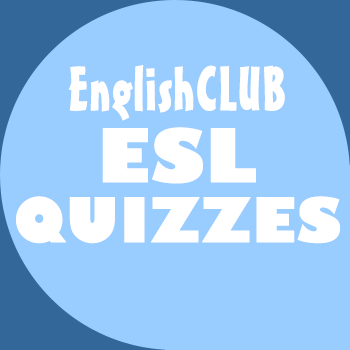 Who do ESL teachers teach?
ESL/EFL teachers teach English around the world to people of all nationalities (except native-English-speakers), all ages, all education levels, and all economic levels and professions.

Teaching Online – Remote but United
In this article I share collaborative online tools and tips with teachers who struggle with going online.
Updated: Coronavirus 🦠 COVID-19 Vocabulary
This glossary of terms related to coronaviruses and COVID-19 in particular is intended for learners of English though it may be of interest to a wider audience.

What are the characteristics of an ESL teacher?
Yet, here below are six character traits that will typically help an ESL teacher be an exceptional ESL teacher. A great ESL teacher is...
What is an ESL teacher's job description?
Inevitably, ESL teacher job descriptions vary according to the employment situation and country/culture. The list below is typical for many but not all cases.
From Teaching TEFL to Teaching Culture
A guide for TEFL teachers to future job career opportunities on becoming cross-cultural trainers.
FRUITS vocabulary poster
Specially designed for English learners, these free British and American vocabulary posters are ideal for classroom use or at home in the bedroom

What is the CLEP Test and How Can Your Students Pass it Successfully?
What is a CLEP test and how to pass the CLEP test are common questions we see. The CLEP test exists not only to save time, but also to save money.
Motivating Teens: a little empathy goes a long way
It is often a challenge to motivate teen learners. This article looks at the reasons behind that, and suggests some strategies that can help.
An Overview of Teacher ESL Certification and Jobs
We analyzed 13,000 ESL job postings to better understand the ESL job market. We summarize our findings how ESL certification relates to job postings.
Cambridge Word of the Year 2019: upcycling
Green words top the bill for 2019.
Reviews of TEFL programs
Almost 90% of people place importance on online TEFL reviews before making a course purchase. But should we believe every review that we read?
Rising above the 'competitive' €1200 teaching salary
A detailed guide to how English teachers in Madrid can get out of language schools and make better salaries than most professionals in the capital city.
Teaching in China: The Basics
A look at the burgeoning Chinese ESL market, visa processes and where to work
Risks of being an ESL Teacher abroad
David Buckley outlines some of the points that ESL teachers should be aware of when working in other countries. Some of the risks and situations they may encounter.
Is Teaching English Abroad for Me?
Should I go or should I stay? 7 Questions to ask yourself when deciding whether to teach abroad.
Tabletop Games as Teaching Aids
In this article Hamed Lorestani briefly introduces advantages of playing tabletop games with language learners.
OXFORD UNIVERSITY PRESS English Language Teaching Global Blog
This blog from OUP is "intended for teachers, trainers, lecturers, authors and anyone else with an interest in keeping up with what's happening in the world of ELT and what we're up to." And while it is inevitably based around OUP's impressive list of ELT publications, it nevertheless offers a broad range of additional resources […]
eslactive
Started in the UK in 2018, eslactive.com is a site made by TEFL teachers for TEFL teachers. eslactive is a cleanly formatted site with really practical resources for teachers, including a Warmer of the Day and a very handy Vocabulary Image Generator which instantly creates images for you from categories such as animals, daily routines, […]
could would should Modals
Listen as German-born actress and singer Marlene Dietrich demonstrates her perfect command of English modals.

Tips for Teaching Prepositions
Some of the key points to understand when teaching prepositions, with tips to make your teaching even more effective

Please don't say "OK?"
And especially don't say "Do you understand?" or "Does everybody understand?" or, even worse (if that's possible), "Does anybody not understand?" OK?
Written Comprehension Level Test (EC002) PDF
20-question, multiple-choice, paper-based test that evaluates a learner's level in English Written Comprehension (how well they understand English that they read). They have 15 minutes to do this test. There are 20 questions.
A Lesson Plan Suggestion to Teach Academic Comparison and Contrast
In this article, I want to share a lesson plan that worked for my college-level English for Academic Purpose course. I hope to get feedback.
How to Influence Students to Entertain Themselves
This is an article that I wrote about my teaching experience. It's about how to influence students to entertain themselves.
Survey: bilinguals' use of their languages, emotional experiences & identity
I'd like to hear from bilingual teachers about the use of their languages and emotions they experience when talking to other bilinguals.