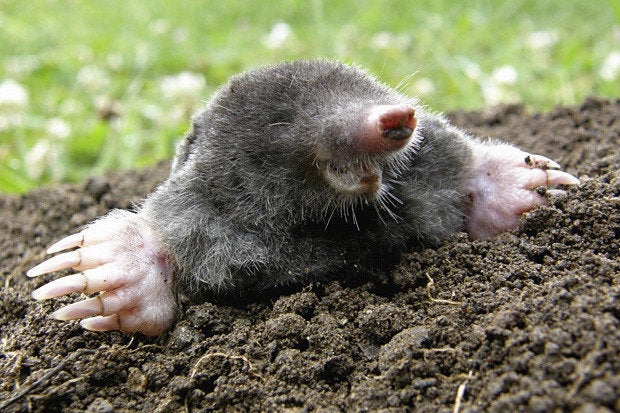 Anyone who spent any time at ESLCafe already knows about this topic. I am talking about where the mods are really moonlighting TEFL recruiters and sit in wait like a spider waiting for some newbie to come along and ask a simple question like "What do I need to know to get a teaching job in China?" The mod will be friendly and helpful and answer the question but may omit key information like the mandatory Z visa and verifiable bachelor degree and police certificate. Then within minutes the mod or one of his many sock puppet user accounts will send a follow-up PM that "highly recommends a great recruiter I have worked with for years" and that newbie will be given an email or phone number to the recruiting agency that is either owned by the mod himself or from where he collects a referral fee (typically $500). The mod usually does the PM referral with a sock puppet account in case the newbie catches on and decides to blow the whistle. ESLCafe has been doing this for over a decade, and over a hundred scammers have caught on according to the China Scam Patrol which has posted a report and many warnings about this. Here is one excerpt from one of their reports at https://chinascamreport.wordpress.com about how to spot these lurking mole mods "or others posing as a wise veteran TEFL teachers with years of experience":

QUOTE:

"Spotting these undercover mole recruiters is not difficult since they usually fit this profile:

* Their post history will span at least 2-5 years, or even longer

* They will be the most frequent poster and actually post some good advice from time to time

* They will criticize and scorn anyone who posts scam and fraud alerts about TEFL recruiters and black schools

* They will usually provide links (real or fake) that blow their own horn like a Masters or Phd degree in Education, some diploma from an Ivy League School or a resume reflecting years of prestigious teaching experience. Almost always these are fake documents.

* If they are questioned or challenged on the forum, they will ban them if they are mods, and if they are not mods, they will do their best to get the accusers banned with the Admin of the forum.

* If they are asked specific questions about their experience, they tend to change the subject or try to discredit the users that are questioning them.

* If they are close to being exposed these covert recruiters will start post comments that everyone on the forum are anonymous, cannot be trusted, and may be actually competing with him as a fellow recruiter.

* Sometimes they will post benevolent photos like a young smiling woman in her 30s or an old man who look like trusted librarians to garnish trust from the users on the forum.

Despite all this deception they are occasionally caught and outed as you can see in this post at one such forum https://www.eslbase.com/forum/viewtopic ... fl-forums/

We therefore urge all expats seeking employment overseas to be wary of forum users who fit the above profile, especially if they start receiving PMs (personal messages) after posting their first few comments on that forum. Almost without exception, they will be the covert TEFL mole recruiter. Big sites like ESLCafe will have a handful, and smaller forums will have at least one."

There are three ways to avoid this clever trap;

1. Never send your resume or personal info to anyone you meet online

2. Follow this advice religiously:
https://www.esl-jobs-forum.com/viewforum.php?f=20

3. If you do follow through and make contact with recruiters or schools referred to you on-line quietly and calmly ask them these 7 questions BEFORE you send them your resume or passport scan: https://opnlttr.com/letter/china-esl-te ... am-artists

Good luck to all of you in your China career adventures!
UNQUOTE