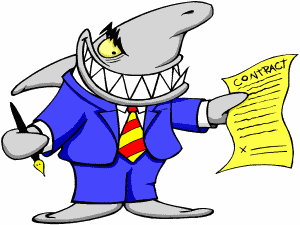 Whether you are a newbie or a veteran TEFL teacher, if you sign the contract that was handed to you without reading it and making modifications, you most likely have an illegal contract and you are cheating yourself out of at least $5,000 a year. To be brief,,, here is what you must never do when it comes to your employment contract.

1) You never fly to any destination country to start working without a written hard copy original contract in your hand that is signed and sealed by the school principal or Vice-Principal with the specific terms you discussed and were promised contained in the contract, like housing, your job description, salary, taxes, pay days, full-time status, location of your work site, days and hours of your work, age of students etc. Electronic contracts and emails are not legally binding documents and are worthless. If it is not written in your contract, you will never see it.

2) You NEVER sign an employment contract with a third party like a job agent, recruiter, etc. The only thing you might possibly sign with third party middlemen would be a fee agreement. If they present a fee agreement to you, the only thing you should agree to is allow them to collect one month's salary from your employee - NOT from you. Labor laws in 90% of the countries limit and cap broker, placement, or facilitation fees to only one month wages. Anything more is a criminal offense and you need to refuse it. You can also report it to the Minister of Labor.

3) Never ever sign a contract that waives or forfeits any of your employee rights to over-time, paid holidays and vacation times, etc.

4) Never sign any agreement that is not in English or YOUR native language. Likewise do not sign agreements that have empty blanks or language that you do not understand or is ambiguous or vague.

5) Make sure you sign a 12 month and not a 9 or 10 month contract is you are signed on a full time basis. And be damn sure the words in the contract say you are being hired as a "Full Time ____________Teacher" (with the blank indicating what you will be teaching. Why? This will explain why all of the above is so important and what will happen if you ignore these items: https://chinaforeignteachersunion.wordp ... contracts/

6) Furthermore, don't let anyone force you to sign a contract on the spot. You put it in your bag or briefcase and take it home to review slowly and focused on every clause. If there is something you do not agree to, draw a line through it an put your initials by the end of that line.

7) Lastly, if someone tells you "this is the standard contract that all of us have to sign. That only applies if you are working for a public school or university, Yes, you cannot remove anything in those contracts but you can add lines and paragraphs, such as "I do not waive or forfeit any of my employee rights under any circumstances" or "As previously agreed by email or verbally, the employer shall provide the teacher a furnished one bedroom apartment at no expense to the teacher" or "The salary of $__________ paid monthly to the teacher on the _____day of every month is a net sum AFTER any and all taxes.

The devil is always in the details colleagues. A good and fair contract will be the most important factor in determining whether your new job will be fun or full of stress and arguments. More contract tips can be found at https://reddit.com/r/tefl_tips_traps_scams Good luck to you!