Employment-related resources, articles and tips
TEFL/TESOL courses worldwide and online, where you can
learn to teach English
as a foreign language
Ideas and resources to help you animate any class
Ready-made, copyright-free worksheets that you can print and use with classes of all levels
Discussion and help for TEFL teachers, from teacher-training and jobs to special needs and ELT management
Useful resources for TEFL teachers from free downloads and articles to TEFL FAQs and glossaries, including terminology, teaching methods and links
Articles, advice and other resources on teacher training and development, including frequently asked questions and quizzes for teachers
Practical advice on matters such as setting up a school, staff employment and relations, school resources and marketing
TEFL or TESL?
What do TEFL and TESL mean? TEFL stands for Teaching English as a Foreign Language. TESL stands for Teaching English as a Second Language. TEFL is used when people teach English in a non-English speaking country. TESL is used when people teach English in an English speaking country. Is this important? Not very, for students. But there are some important technical considerations for teachers. See The Definitive Guide to TEFL.
About TEFLnet
An independent site with resources and objective advice for TEFL teachers
TEFL Guide
A comprehensive series of Frequently Asked Questions about TEFL
TEFL Links Directory
Websites of interest to TEFL teachers
New pages on Teflnet and EnglishClub
Can You Teach English in Japan without a Degree?: Teaching in Japan, is it possible without a degree, and the working holiday program for a travel and teach experience.
6 Ways to SHUT UP: Important and essential techniques to help your students speak more and you speak less. Required reading for all TEFL teachers.
Can You Teach English in Taiwan Without a Degree?: When someone thinks about teaching ESL abroad, the places that come to mind are China and Korea, maybe Vietnam and Thailand. China has arguably been the most important ESL location for the past few years. Thanks to the industry's marketing from China, Taiwan is often overlooked, especially by less 'Asia savvy' teachers. If you've never […]
9 Interactive Teaching Resources for ESL Online: What is interactivity when teaching online? Ways to teach online in a more creative and interactive manner.
7 Tips for Teaching Grammar: What if I tell you that everything you have learned about teaching grammar is wrong? Yes, the old-fashioned way of teaching grammar does not work.  You might wonder then what works? Well, I am glad you ask. Fellow these 7 Tips for Teaching Grammar to take your teaching to the next level. In addition, you will make your […]
Can You Teach English in Korea Without a Degree?: If you had your dreams of teaching English in Korea crushed by learning that you need a degree, this guide will answer all your questions.
This quiz can be done online or printed on paper. Answers provided online.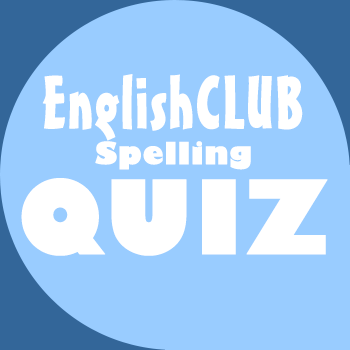 This Week in History 🔈